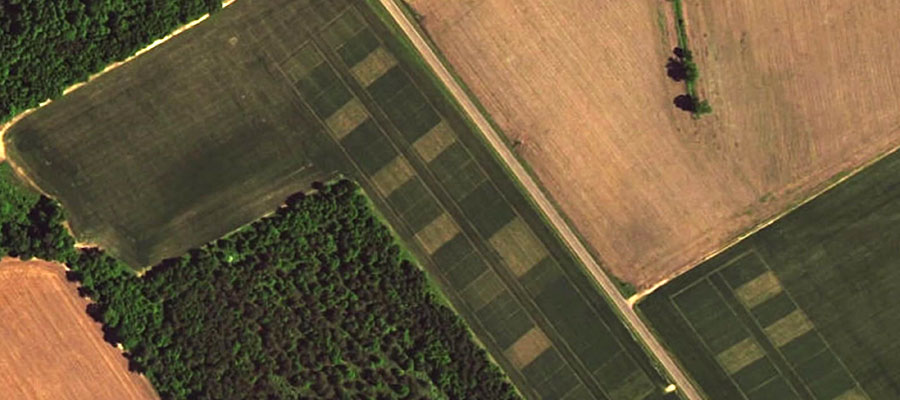 Farming isn't what it used to be. Degradation of soil health forces our farmers to rely on energy-intensive tillage and expensive petroleum-based fertilizers to keep their fields producing. The more the soil—a living ecosystem—is stripped of life by these industrial chemicals, the more it requires them to keep our crops growing. Farmers are stuck paying ever greater sums to coax their fields into producing at a time when the industry is reeling from damages sustained during the 1000-year flood.
While the situation for South Carolina farmers becomes increasingly dire, there are researchers and scientists working to protect our soil ecosystem and save embattled farmers valuable time and money. USC researcher and soil health nut Buz Kloot is a pioneer of regenerative farming techniques that reduce the reliance of farms on expensive fertilizers, pesticides, and other industrial inputs.
Dr. Kloot, in partnership with farmer Carl Coleman, is conducting an experiment to measure the real world crop yield and cost benefits of natural, no-till farming. The study will also chronicle medium-term soil and plant health for three crops spanning two years of growing seasons.
Soil health science is critical to ensuring the long-term vitality of our state's farming industry. Directly demonstrating the economic benefits of sustainable, natural farming techniques is the fastest way to inspire change and rejuvenate our state's soil.
Please take a moment to find out more on the study's Experiment.com page Here. If this is an issue you care about, please consider donating $5 and sharing this with your friends. Thanks to the generosity of the University of South Carolina, all new donations will be matched dollar-for-dollar. Backers of this study will have a unique opportunity to watch the research unfold in real time with access to results and analysis. Help plant the seed of sustainability in South Carolina's soil.