It is a unique time in Columbia — the growth is evident and the energy is palpable. More than ever, talent retention is buzzing in conversations across Columbia, from economic development to tourism, city planning and more. Keeping educated talent in Columbia is crucial for the development and growth of our region. We, along with community partners, believe we need to capitalize on Columbia's momentum. Introducing, Crash Course Columbia.
WHAT
Crash Course Columbia is a immersive experience taking an intimate group of locals behind the scenes of hotspots across the greater Columbia S.C. region. The group will tour through entertainment districts discovering hidden gems, local traditions and burgeoning development along the way. Crash Course Columbia aims to develop local champions who will connect with the fabric of our region's culture, take part in the forward-movement of the community and choose to stay in Columbia. 
WHO
Nearly 30 professionals who are either new to the working world or new to the Columbia region will participate in the program. The program is open to professionals of all ages who want to be connected to the community. The program is led by Columbia Opportunity Resource (COR) with support from Experience Columbia SC and other community partners. 
WHEN
Crash Course Columbia will be held four times a year, on Thursday evenings + Fridays. Each tour will have a new group of attendees. The pilot program was held on January 31, 2020, with the official program launch on March 13, 2020. Crash Course went virtual for most of 2020 with an online IGTV series on Instagram and returned with in person tours in May of 2021.  The next Crash Course tour October 19-20, 2023.
WHERE
Attendees will hop between Columbia entertainment districts to learn more about upcoming development, key attractions like Riverbanks Zoo and Garden, the many ways to enjoy the rivers, where to find public art, and be able to taste top food and drink spots across the region. Each stop will include exclusive, behind the scenes experiences available only to program-goers. 
HOW
Ready to become a local champion?  Tickets are also available for purchase! COR members and nonprofit partners receive a discount on the program.  Whether you are new to Columbia or new to the working world, #CrashCourseCola can help you get plugged in to our community.
COR member tickets: $150
Nonprofit partner tickets: $200
Individual Tickets: $250
Contact us for group rates.
Contact the Crash Course team for questions or more information on how your company can be involved. Contact Kelsey Bickley at [email protected].
2023 Itinerary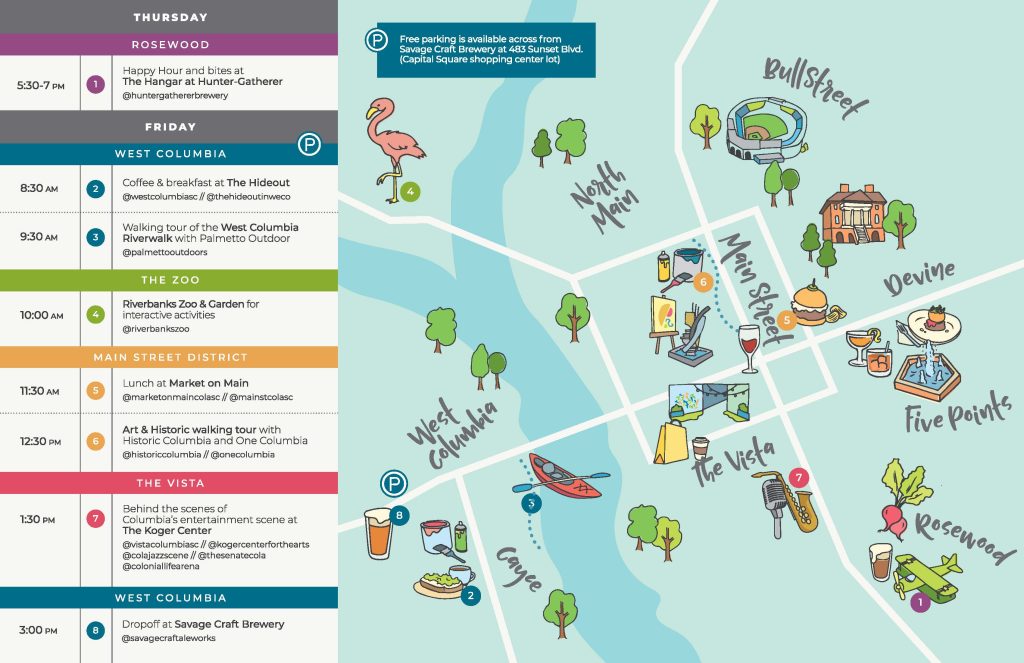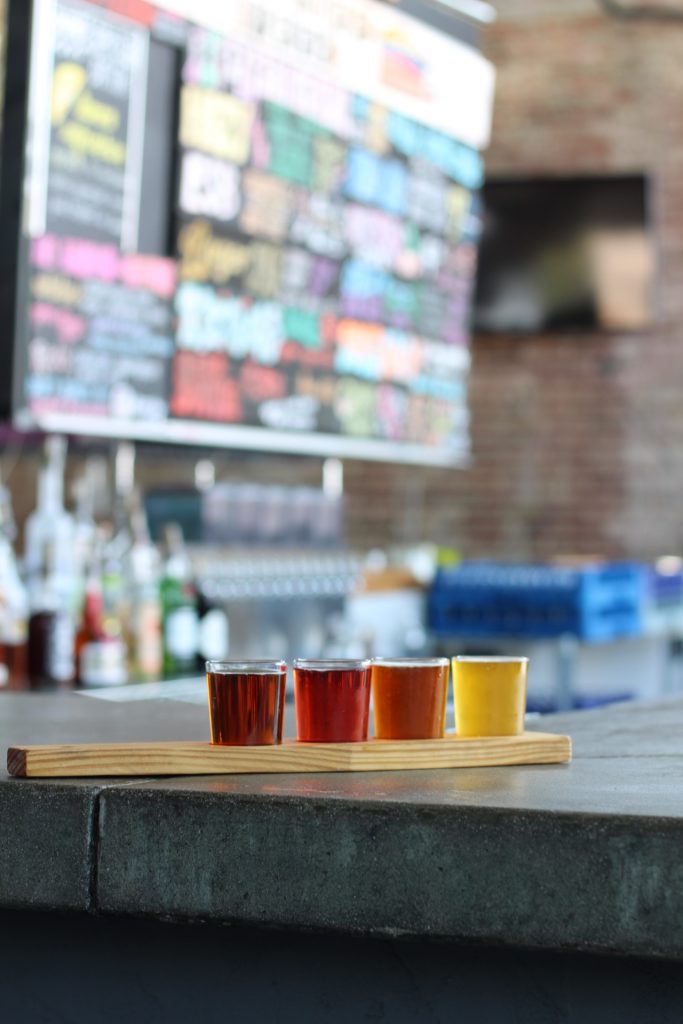 To stay up to date and follow along during tours, follow us on Instagram at @crashcoursecola and like our page on Facebook.
Thank you to our sponsors: