Friday, September 9th
Head to Music Farm tonight to see the Atlas Road Crew. Doors open at 8 and the show starts at 9. Get tickets here.
Roller derby teams will meet in Columbia, SC for the 2016 International Women's Flat Track Derby Association Division 1 Playoffs. It is hosted by Columbia QuadSquad at the Columbia Metropolitan Convention Center this weekend. Click here for more information.
Trustus Theatre presents "TailSpin" this weekend. For more information and tickets click here.
Saturday, September 10th
Shaggin' on Main is today at the corner of Main and Hampton. Come celebrate the South Carolina State Dance from 2 to 10!
T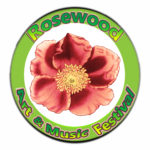 he Rosewood Art and Music Festival is today! Head to the Rockaway Athletic Club any time from 10 am.m to 10 p.m.. Admission is free.
Tin Roof six year anniversary party is today! Come celebrate 6 awesome years of Columbia nightlife with specials and music.
Tuesday, September 13th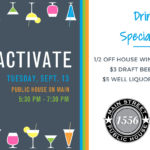 Join COR for September's Activate at the new Public House on Main Street tonight. Come out to network and socialize from 5:30 to 7:30.
Thursday, September 15th
Waka Flocka Flame featuring DJ Whoo Kid are performing at Music Farm tonight. Doors open at 8.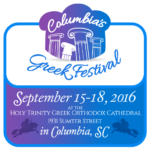 The Annual Greek Festival starts today at the Holy Trinity Greek Orthodox Cathedral. Come celebrate the Greek culture with music, food and more.
Friday, September 16th
The Tunnel to Towers 5K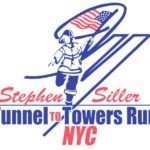 Run and Walk is tonight at the Columbia Metropolitan Convention Center from 7-11:30
The Blue Dogs are performing tonight at the Music Farm. Doors open at 8 and the show starts at 9.
Columbia Museum of Art is hosting CMA Jazz on Main tonight. Happy hour and galleries at 7 and the concert starts at 7:30.
Saturday, September 17th
Historic Columbia's 38th Annual Jubilee: Festival of Black History and Culture is today at the Mann-Simmons Site from 11 to 6.
The 30th annual "Dam Run" 10k and 6k Dam Walk is today at Lake Murray. The race starts at 7:30 in the morning.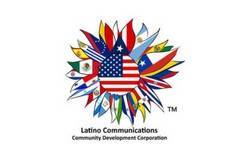 The Sofrito and Soul Music Festival is today on Clemson Road from 11 to 7. Admission is Free.
Head to Riverbanks Zoo and Garden for Animal Enrichment Day. Watch wildlife in action from 10 to 4.
Sunday, September 18th
The CMC Steel Rhythm on the River Concert Series is back at the Riverwalk Amphitheatre starting at 2.
The Carolina Bridal Showcase is today at the Columbia Metropolitan Convention Center from 1 to 5.