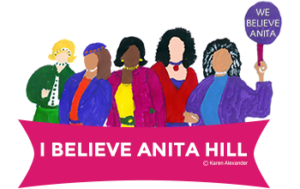 Meet the woman who defined bravery 25 year ago by testifying before a hostile, all-male US Senate Judiciary Committee on Sept 15, 5:30-8pm. #TellYourStory
The hosts of the
Anita Hill  Party
invite you to join them for the 25th consecutive annual remembrance of Anita Hill's 1991 testimony before the U.S. Senate Judiciary Committee in the matter of Clarence Thomas, nominee for Justice of the U.S. Supreme Court. Professor Hill will be joining us thi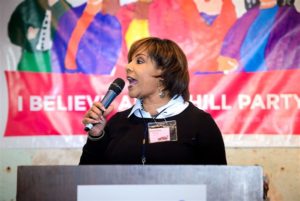 s year, and we hope that you will too.
When: Thursday, September 15th, 5:30 PM – 8:00 PM
Where: 701 Whaley Street, Columbia
The party is free to people of all generations who believe the story remains as relevant today as it was in 1991.
For email updates about the party and other activities, click here to sign up for our newsletter.