Hey COR community!
This year's Midlands Gives is just around the corner. The the annual 18-hour online giving challenge, hosted by Central Carolina Community Foundation, has raised nearly $16 million over its eight-year history. Each year, hundreds of nonprofit organizations participate in #MidlandsGives to raise money and awareness. COR is again joining the effort, and we ask for your support in helping us reach our goal of $10,000.
It's no secret that COR's membership has been hard at work. The positive buzz around COR is at an all-time high, including local news coverage by WIS-TV, COLAtoday, Columbia Star and many others; and with good reason. COR's renewed focus on talent retention has led to the creation of two highly-successful local pride initiatives: Crash Course Columbia and Capture Columbia.
These two programs further COR's mission of fostering local pride and boosting talent retention by providing participants with introductions to the coolest experiences and things-to-do in Soda City. Crash Course Columbia takes local professionals out of their workplaces to give them a 36-hour tour of the best our region has to offer. Capture Columbia introduces summer interns to #RealColumbiaSC by hosting events for them beyond their college campuses. All of this is happening in addition to COR's traditional programming like Table for Six, Time to Give and service opportunities.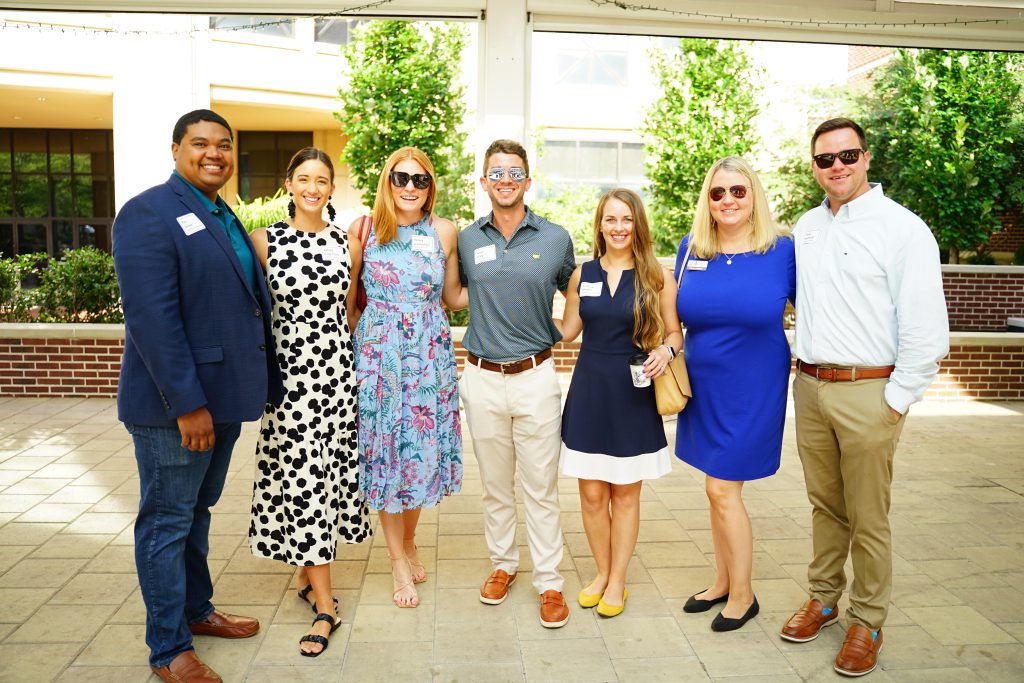 Support COR through Midlands Gives
COR's footprint across our region is stronger than ever. We are showing professionals, students and newcomers alike how to love Columbia just like you do; to plant roots here just as you have. To ensure our impact is sustainable, we need your support. We ask for your donation through Midlands Gives now through Tuesday, May 3.
Your donation will support COR's programs that I've mentioned above. This year, we're taking it even further by launching our Booster Project, a new way to 'pay it forward' and support another Soda Citizen's participation in COR.
Do you know someone who needs to get connected to our community? A co-worker? A friend? A neighbor? Donate to COR and give them a boost! These funds will help connect Columbia!
How does the Booster Project work? Give to COR during #MidlandsGives at one of the following levels and give a boost to someone you know OR to support COR's programming.
$500: Represents one person's participation in COR's signature talent retention initiative, Crash Course Columbia (two-day event – multiple tour dates available)
$250: Represents one lifetime COR membership
$120: Represents a set of 4 tickets to Time to Give (November 2022)
$100: Represents one local summer intern's participation in Capture Columbia
$65: Represents a one-year annual COR membership
$35: Represents one ticket to a Table for Six event
Once you've selected your gift level, in the "additional notes section" you can nominate a community member that you'd like to give a boost to or let us know if you'd like the board to share your boost. Nominations do not guarantee selection.
Now through May 3, we invite you to pay it forward, give our community a boost and support the amazing work COR is doing within the greater Columbia region. To donate, visit midlandsgives.org/COR. Donations are now being accepted.
Midlands Gives is a day for our entire community to come together to celebrate and lift up our region's nonprofits. I urge you to join us in this philanthropic celebration and help COR reach it's $10,000 goal!
Thank you for your continued support. Bright days are ahead!
Sincerely,
Ashley Cady Elsey
COR Board Chairperson 2021-2022