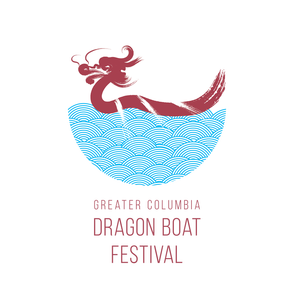 About the Dragon Boat Festival: The first dragon boat race in Columbia, South Carolina will be held at The SouthShore Marina on May 13th. This family-friendly event will include local and regional teams coming together to race against each other in a series of heats on the 300 meter course. The event will begin at 8:30 am and conclude around 4 pm. Spectators are encouraged to come to the marina with their lawn chairs and blankets to enjoy the festivities. Cultural performances, food vendors and live race commentary will keep the event entertaining throughout the day. Learn more here!
How to form a team: 
Teams are formed with 18-25 people from all walks of life. Any age, size, ability and gender can learn to paddle on a dragon boat team.
20 paddlers are seated in 10 rows of 2 with a drummer sitting in the bow, facing the paddlers.
The paddler's job is to paddle in unison with the entire team.
The drummer's job is to beat the drum in sync with the paddlers and to motivate their team to the finish line.
A steersperson (provided by the festival) stands in the stern of the boat, guiding the boat straight down the race course with a 10-foot oar.
Team registration will be open until Friday, May 5th
Final Team rosters are due no later than Monday, May 8th
Each registered team will race 3 times!
Click here to make a team!!
**Main Street Rotary will receive a portion of the proceeds from the event.  Rotary funds will be used to further promote Rotary's motto of Service Above Self by supporting Rotary Foundation's causes of focus – promoting peace, fighting disease, providing clean water, sanitation, and hygiene, saving mothers and children, supporting education and growing local economies – directly in our communities.**