The 9t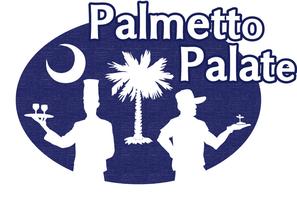 h annual Palmetto Palate hosted by South Carolina Farm Bureau is at it again pairing some of the finest chefs in the area with various local farmers to delight your tastebuds. Come out to Palmetto Palate on July 21st at 701 Whaley for an evening of fun and food (what more do you need?).
It is up to you to be the ultimate taste tester and vote for your favorite chef's creation. The chef with the most votes will claim the coveted prize of Top Chef. A Silent Auction with items donated from all the Local County Farm Bureau's in South Carolina will also be held.
Not only do you get to enjoy a fabulous night filled with food and fun, but you get to contribute to a great cause. All proceeds from the event will benefit the Plant it Forward SC initiative. This initiative focuses on local farmers who need assistance after the severe damages caused by the historic flooding this past October. The natural disaster had a shocking impact on many local farms.
Get your tickets here to spend the night sampling some incredible food. Your ticket also includes access to the open bar.
Don't miss out on the 2016 Palmetto Palate!!