One of Columbia's local pizza spots will celebrate 50 years of business on Friday, July 30th!
Located at 4365 Fort Jackson Blvd, Labrasca's was one of the many businesses affected by the floods last October. Along with celebrating fifty years of serving Columbia with some of the tastiest pizza in town, Labrasca's wants to celebrate the strength of our region that brought us together after the flood by hosting a flood relief fundraiser. Check out all of the details: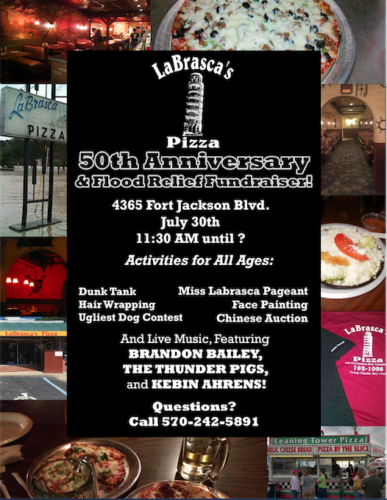 From live music, to face painting to a dunk tank and of course, pizza – there will be something for everyone to come out and enjoy!