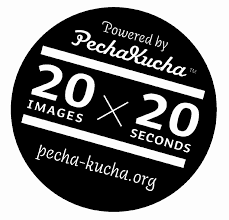 PechaKucha Night is coming back to Columbia on Wednesday, May  4th! Over 100 of our city's innovators, big thinkers and doers will celebrate our creative industry and hear from 8 amazing speakers on what drives them.  It is hosted by our friends at SOCO and its taking place from 6-9 p.m. at the hot new events space at the newly developed City Market complex located at 705 – B Gervais Street in the Vista.  
What is PechaKucha Night? It's a globally held event where each presenter tells a great story or talks about some of their favorite things by showing 20 photos for only 20 seconds each.
Please come out and support SOCO, discover other interesting Columbians and help make Columbia a cooler place to be.
$25 gets you in the door to enjoy locally sourced foods, great beer and wine, and awesome speakers.
Get tickets and more details here: http://nvite.co/f499