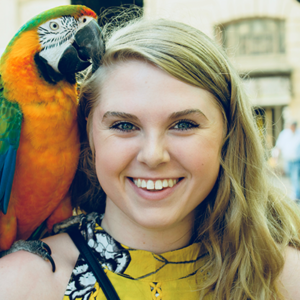 I am currently a Visual Communications major at USC. I am pursuing a minor in Art Studio with a concentration in Graphic Design. My skills include graphic design, branding, photography and writing.
My favorite "project" I've done so far has been that I created the branding for The Breeze Trolley in Hilton Head, SC this past spring/early summer. It allowed for me to get some real world experience working with a client, and it was awesome to see what I created being used in such a big way.
In my free time I like to hang out with friends, spend time with family, and travel. So far my favorite place that I've been to is the beautiful country of Ireland. I studied abroad at Maynooth University during July 2018. I travelled all over Ireland in the month I was there, and am looking forward to going back in the future.