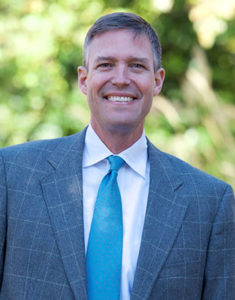 A longtime Columbia resident, City Councilman Daniel Rickenmann is a community and business leader who has dedicated his life to helping people and making a difference in our city.
Married to his wife Dr. Laura Rickenmann, a well-regarded pediatrician in Columbia, for the past 21 years, Mr. Rickenmann was an owner and partner of several restaurants in the City of Columbia, including Birds on a Wire, MoMo's Bistro, Yo Burrito among others. Today, he works as a business consultant.
The Rickenmanns have two daughters – Carlyle (age 17) and Ellie (age 14) – and the family regularly attends and are active members of Shandon United Methodist Church, where Daniel used to serve on the church's property committee.
Mr. Rickenmann earned his bachelor's degree from the University of South Carolina in 1992. Prior to his enrollment into USC, Mr. Rickenmann graduated high school from Virginia Episcopal School in Lynchburg, Va.
Mr. Rickenmann was first elected to Columbia City Council in 2004 when he defeated a 16-year incumbent to serve in one of the two at-large member positions on council. He was re-elected to that seat in 2008. Three years later, wanting to dedicate more time to his family, Mr. Rickenmann announced he would not run for re-election when his term expired in 2012.
As the new representative for City Council District #4, Daniel Rickenmann remains as dedicated as ever to the City of Columbia and is ready to work for his constituents.