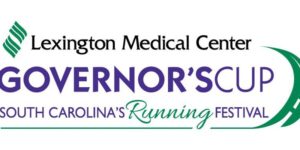 Launched in 1973, the Lexington Medical Center Governor's Cup Road Race is one of the oldest, continuously conducted road race events in the Southeast. The 2017 event will take place on May 19-20, 2017 and it will feature half-marathon, 5 kilometer run/walk, Main Street Mile, and kid's 1-mile run.
When is it?
May 19th-20th, 2017
Where?
Downtown Columbia, SC
What do volunteers do?
This weekend long event requires a lot of support from volunteers. Your help is crucial to the success of the 2017 Governor's Cup Road Race
Volunteers needed for the kids run and Main Street Mile events on May 19th @ 6 p.m.
Volunteers needed for half marathon and 5k on May 20th @ 7 a.m.
How do volunteers sign up? 
Thanks for asking! Click here and you will be all set to volunteer.