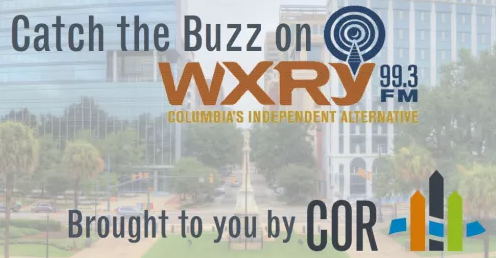 We are proud to partner with WXRY – Columbia's Independent Alternative Radio to bring you The Buzz. Tune into 99.3 daily for reminders and updates about events coming up near you!
---
Multiple Day Events:
The Soda City Market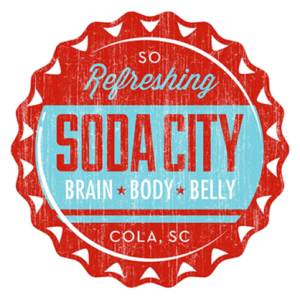 runs every Saturday from 9:00 a.m. to 1:00 p.m. Come by for the season's best produce, meat, dairy, flowers and baked items from farmers, bakers, gardeners and artisans in Columbia, SC!
The Columbia Museum of Art presents Cabaret: Unsung Heroes Tuesday through Friday from 11 to 5. Cabaret is a series of Santiago Echeverry's three-dimensional portraits.
Indie Grits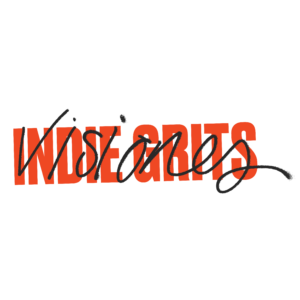 is April 20th-23rd in downtown columbia!  View the full film and music line-ups along with other fun activities. The spirit of Indie Grits comes from the heart of its host, the Nickelodeon Theatre- South Carolina's only non-profit, art house theatre.
Artista Vista April 21st-22nd! Join Columbia's oldest and most celebrated gallery crawl. This three day event offers something for everyone. Galleries will host visitors and offer complimentary beverages and hors d'oeuvres, and some will even present live entertainment!
Saturday, April 22nd
Join in celebrating Twister Spur's one year in business anniversary with a block party from 10 to 8! Admission is free. Click here for details.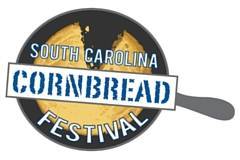 Don't miss the South Carolina Cornbread Festival from 11 to 7 on Parkside Drive. Enjoy live music, a cornbread cook-off and a beer and wing garden. Find out more here.
Sunday, April 23rd
Celebrity Chefs from South Carolina are coming together to create A Chefs' Feast, benefiting Transitions Homeless Center tonight. Come to Tallulah from 5:30 to 9:00 to eat amazing food for a cause.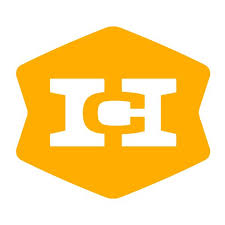 Historic Columbia presents University of South Carolina history professor Janet G. Hudson, Ph.D and World War I author Fritz Hamer's presentation on President Woodrow Wilson's leadership of the U.S. involvement in World War I on Hampton Street. Click here for info!
Monday, April 24th
Catch the Fireflies this week through Wednesday at home at Spirit Communication Park taking on Asheville. Today's game is at 7:05 and Tuesday/ Wednesday are at 11:05.
Wednesday, April 26th
Come hear Boston-based bluegrass band Mile Twelve in concert at Bill's Music Shop and Pickin' Parlor in West Columbia, SC from 7 to 9:30.
Thursday, April 27th

Join the Contemporaries of the Columbia Museum of Art for their 10th Annual Oyster Roast on Boyd Plaza, in front of the Museum of Art on Main Street​. This shuck-tastic networking event will take place  from 5:30 to 8:30.
Catch "Grass Is Dead" live in the loading dock area of the Township Auditorium. Grass is Dead are a bluegrass combo paying homage to the music and cultural legacy of The Grateful Dead. Admission is free.
Visit the South Carolina State Museum for Sweet & Savory 2017 from 6 to 9. The night is full of tasty treats, live music, and friendly competition. Let your inner foodie out and be the judge.
Friday, April 28th

Don't miss the wine tasting at Riverbanks Botanical Garden  from 7 to 9. At this iconic Columbia event, guests can choose to sample from more than 100 varieties of domestic and imported wine while savoring the seasonal sights of one of America's best public gardens.
Saturday, April 29th
The 3rd Annual South Carolina Food Truck & Craft Beer Festival is from 11 to 6 at the South Carolina State Fairgrounds.
Join Farm to Table Event Co. for the first Butcher Paper Dinner at City Roots farm to kick off the Rosewood Crawfish Festival with a traditional Crawfish Boil with live music 3 to 7!
The Annual Taste of Africa Festival has as its mission to expose and showcase to the midlands of South Carolina the culture of the African Community here in South Carolina through the continent's diverse people, art, food, fashion, and music. Head to Village Green at Lake Carolina from 10 to 6:30.
Sunday, April 30th
Don't miss the Greater Columbia Record Fair from 12 to 5. Record Vendors from across the East Coast bringing all the best vinyl to Columbia, S.C.  Admission is free.
Patrons and Friends of the Arts at Ebenezer will present a performance entitled, "BBQ and Blues" featuring The Catfish Po' Boys in the Ebenezer courtyard from 4 to 6.
Monday, May 1st
Join the University of South Carolina School of Music for the 2017 String Project Concert. The program will take place at the Koger Center for the Arts at 7.
Tuesday, May 2nd
Don't miss CMA Chamber Music on Main at the Columbia Museum of Art at 7. Happy hour starts at 6! Chamber Music on Main is a critically acclaimed chamber concert series.
Head to Spirit Communications Park for your weekly baseball fill. The Fireflies take on Delmarva Tuesday through Thursday. Get tickets here.
---
Want to stay in the know about what's going on? Gain radio experience? Meet other COR members? And have fun while you're at it? Cool! Email us at inf[email protected] to find out how you can get involved with The Buzz!