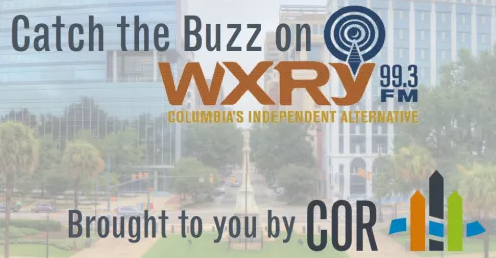 We are proud to partner with WXRY – Columbia's Independent Alternative Radio to bring you The Buzz. Tune into 99.3 daily for reminders and updates about events coming up near you!
---
Multiple Day Events:
Trustus Theatre presents "Grey Gardens" from March 23rd through April 1st. Click here for more information.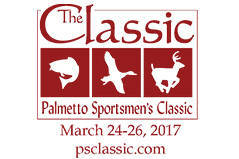 The Palmetto Sportsmen's Classic at the South Carolina State Fairgrounds from March 24th to March 26th. Whether you hunt and fish, or just enjoy the great outdoors, make plans to visit the Palmetto Sportsmen's Classic.
The Soda City Market runs every Saturday from 9:00 a.m. to 1:00 p.m. Come by for the season's best produce, meat, dairy, flowers and baked items from farmers, bakers, gardeners and artisans in Columbia, SC!
The Columbia Museum of Art presents Cabaret: Unsung Heroes Tuesday through Friday from 11 to 5. Cabaret is a series of Santiago Echeverry's three-dimensional portraits.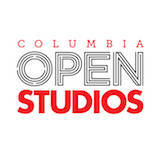 Columbia Open Studios is happening April 1st and 2nd! Don't miss the self-guided, weekend-long, free tour of artists' studios in the Greater Columbia area. Click here for more information! 
The 8th Capital City Shag Extravaganza featuring the Band of Oz is the first weekend of April. Shag Extravaganza is a three-day weekend event celebrating the South Carolina State Dance "the Shag" and Shag music.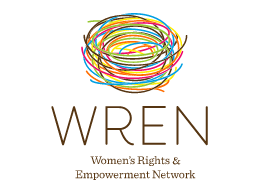 The Women's Rights and Empowerment Network (WREN) will host the inaugural WREN Summit on April 3rd and 4th. The theme of this year's Summit is "Women in the Workforce." 
Friday, March 24th
Don't miss CMA Jazz on Main: Tribute to the Modern Jazz Quartet featuring vibraphonist Jon Metzger. Get tickets here!
Join the Columbia Police Foundation, The Columbia Police Department, and First Responders from throughout The Midlands for The Columbia Police Foundation Golf Tournament. Click here for more info!
Souther Exposure New Music Series Presents: "Percussion Beat Down: Third Coast Percussion" at the USC School of Music. Click here for more info.
Saturday, March 25th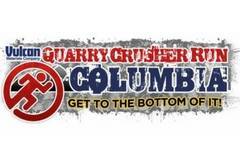 Don't miss the original Quarry Crusher Run in Columbia, SC. with a night of fun at our Packet Pickup Party with live music and free pizza. Find more information here.

Join Farm to Table Event Co. for the 3rd Annual Cream of the Crop Beer Festival at City Roots farm, featuring a selection of craft breweries found only in the Carolinas. Click here to find out more!
Head to the Nickelodeon Theatre tonight for the Sound and Vision Series: Tupac: Resurrection. Get more info here!
Sunday, March 26th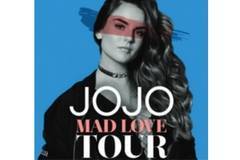 The Music Farm presents JoJo on her Mad Love Tour as she makes her come back. Head here for more information.
Tuesday, March 28th
Head to the Koger Center for the Arts for Broadway in Columbia's "Stomp." Click here for ticket information.
Wednesday, March 29th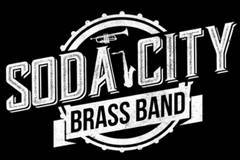 Head to Main Street Public House for free admission to see the Soda City Brass Band from 8 p.m. t0 11 p.m.
Friday, March 31st
The Harlem Globetrotters make their way to the Colonial Life Arena during their 2017 World Tour, the famed team will feature a star-studded roster. Get ticket information here. 
The Township Auditorium hosts Springfest 2k17 featuring Migos. Click here for ticket information!
The River Rat Brewery hosts their family friendly Shrimp Boil from 5:30 p.m. to 9:30 p.m. Click here to get tickets!
Saturday, April 1st
Sign up here for the 2017 Midlands Heart Walk that runs from 8 to 10:30.The American Heart Association's mission is to build healthier lives, free of cardiovascular disease and stroke. 
Don't miss the River Rocks Music Festival along the the banks of the Congaree River next to Founders Park from 12 to 8 today. Come support our local music scene.
Sunday, April 2nd
Love painting and beer? Combine the two at Flying Saucer's Brushes and Brew event. Guests can enjoy craft beer while painting on the patio from 2 p.m. to 4 p.m.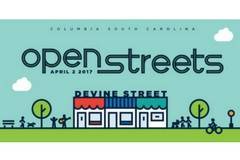 Join us for Columbia's first Open Streets celebration from 1 p.m. to 4 p.m. and see how we transform three blocks into a car-free open space for enjoying physical activity and community. Admission is free!
Monday, April 3rd
Farm to Table Event Co. proudly hosts a 5-course plated harvest dinner at City Roots from 6:30 p.m. to 9:30 p.m. in collaboration with the James Beard Foundation. 
Wednesday, April 5th
Head to Main Street Public House from 8 p.m. to 11 p.m. The "True-Blue Trio" will be performing selections for the upcoming album, "Modern Standards." Admission is free.
---
Want to stay in the know about what's going on? Gain radio experience? Meet other COR members? And have fun while you're at it? Cool! Email us at inf[email protected] to find out how you can get involved with The Buzz!