Saturday, November 19th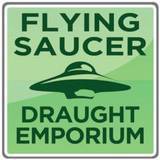 Head to the Flying Saucer for Beersgiving from 5 p.m. to 2 a.m. Come check out the line of seasonal beers!
Come by main street today for the season's best produce, meat, dairy, flowers and baked items from farmers, bakers, gardeners and artisans in Columbia, SC at the Soda City Market.
Help kick off the Midlands' longest running holiday tradition, Lights Before Christmas, by making tracks to Riverbanks' first annual 5k race at the Riverbanks Zoo and Garden at 7:30 in the morning.
To kick-off the holiday season, Historic Columbia will host their annual Santa Signing from 10  – 2  at The Gift Shop at the Robert Mills House. 
Sunday, November 20th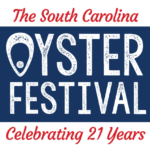 The annual South Carolina Oyster Festival, Columbia's largest outdoor oyster roast with 10,000 pounds of fresh oysters, is today from 11 to 6 at the Robert Mills House & Gardens.
Head out to see Lights before Christmas at the Riverbanks Zoo and Garden from 5 to 9.  This is an annual tradition that has run for over 25 years!
Lake Murray Symphony Orchestra presents "Tis the Season" at Harbison Theatre at Midlands Technical College. Admission is free. Click here for more information!
Tuesday, November 22nd
Join Historic Columbia for the Historic Holiday Tours Tuesday through Saturday from 10 to 4. Kick off your holiday season with a glimpse of how the holidays were in the past!
Wednesday, November 23rd 
Ann Brodie's Carolina Ballet presents "The Nutcracker" at the Township Auditorium through Sunday. Click here for more event information.
Come see the holiday lights on the river at Saluda Shoals Park. Experience the Midlands largest drive-through light show with more than a million sparkling lights from 6 to 10.
Friday, November 25th
Main Street ICE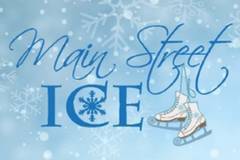 is now open at Boyd Plaza and runs through January 16th. Enjoy a winter wonderland in the heart of the capital city this holiday season!
Patrick Davis from Camden South Carolina and his Midnight Choir perform at the Music Farm tonight. Doors open at 8 and the show starts at 9. Click here to get tickets.
Sunday, November 27th
Catch Nick Cannon at the Comedy House. The show starts at 7. Click here to learn more.
Come see the Mannheim Steamroller Christmas at the Koger Center for the Arts. Click here for more event information.
Monday, November 28th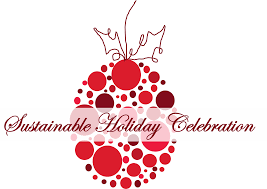 The Sustainable Holiday Celebration 2016 is at 701 Whaley from 4:30 to 8:30. Guests will have the chance to shop from over 60 of the finest local craftsmen, artisans, and specialty food vendors. Click here for more information.