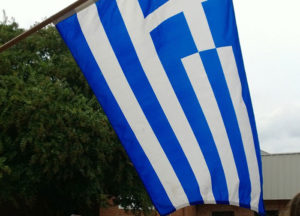 We need you to volunteer at Columbia's Greek Festival! Did you know proceeds from Columbia's Greek Festival are donated right back to the Midlands? Each year the attendance grows, and each year there is a need for additional volunteers.
Benefits of Volunteering:
 Bonding/Teambuilding event for members of your organization!
 Meet some interesting new people!
 Have fun!
 Learn more about your community!
 Promote your participation via your organization's social media channels!
 Work a 4-6 hour shift and get a meal voucher for a delicious, homemade Greek meal at the festival!
 Volunteers receive a community service certificate!
Volunteer shifts:
Thursday, Friday, and Saturday: 10am – 4pm and 4pm – 10pm
Sunday: 12p-4p and 4p-8p.
Plus you'll be part of an event that generates tens of thousands of dollars for our community.
Please consider volunteering! Click here to sign up!! If you have any questions, please call 803-461-0248 or email [email protected].