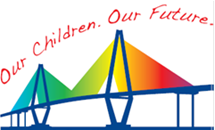 In honor of Child Abuse and Prevention Month, over 24 Midlands organizations and agencies that serve children, youth and families will convene at the South Carolina Citizen Review Panel Volunteer Summit, hosted by Columbia College. During the month of April, members of the Midlands Citizen Review Panel are encouraging individuals to make the Midlands a better place by volunteering in their communities.
Please join the Midlands Citizen Review Panel on Thursday, April 21, 2016 at Columbia College, 1301 Columbia College Drive, from 5:00 pm -7:00 pm in Humphries Hall. Representatives from various organizations will be on hand to inform the public about available volunteer opportunities.
At 6:00 pm, Mary Sturgill with WLTX News 19 will moderate a discussion with key leaders from our state and community on how volunteerism can make a meaningful difference in the lives of children, youth and families. Listed below are the distinguished panelists:
Marilyn Burnette, CASA Supervisor, Richland County Court Appointed Special Advocates (CASA)
Carla Damron, LISW- CP, National Association of Social Workers
Taron Davis, J.D., SCDSS Deputy Director of Child Welfare Services
Blondean Funderburk, Director, Cass Elias McCarter Guardian ad Litem Program
Carolyn Dorrell, Past Midlands Citizen Review Panel Co-Chair
Jennifer Wallace, M.Ed., CRC, SCDJJ, Director of Volunteer Services
"April is a time to celebrate the important role that communities play in protecting children and strengthening families," said Cheryl Worrell, SCCRP Coordinator. "Everyone's participation is critical. Focusing on ways to connect with families is the best thing our community can do to strengthen families and prevent child abuse and neglect."
Research shows that protective factors are present in healthy families. Promoting these factors is among the most effective ways to reduce the risk of child abuse and neglect. They are:
Nurturing and attachment
Knowledge of parenting and of child and youth development
Parental resilience
Social connections
Concrete supports for parents
Social and emotional competence of children
In support of these efforts, the U.S. Department of Health and Human Services' Children's Bureau, Office on Child Abuse and Neglect, its Child Welfare Information Gateway, the FRIENDS National Center for Community-Based Child Abuse Prevention and over 30 National Prevention Partners have created the 2016 Prevention Resource Guide: Building Community, Building Hope. The resource guide, designed for service providers who work throughout the community to strengthen families, is available online at: https://childwelfare.com/topics/preventing/preventionmonth/resource-guide/
For more information about the South Carolina Citizen Review Panel, please contact: Cheryl Wilson Worrell, MPA
USC, College of Social Work
Center for Child and Family Studies
(803) 777-9404 [email protected]
About SCCRP
The South Carolina Citizen Review Panel (SCCRP) is a federally mandated all-volunteer panel, which examines the state's child protective services system. SCCRP engages citizens to improve outcomes for SC's children and families affected by child abuse and neglect, and encourages all individuals and organizations to participate in creating and fostering strong connections for children, youth and families. By ensuring that parents have the knowledge, skills, and resources they need to care for their children, we can help prevent child abuse and neglect.
About Columbia College
Recognized by U.S. News and World Report as a best value institution and ranked among the best regional universities in the South, Columbia College is a dynamic learning and living community known for its emphasis on leadership development and service. Founded 162 years ago by the United Methodist Church as a women's liberal arts college, Columbia College also offers evening, graduate and online programs serving both women and men. The College is home to The McNair Center for Entrepreneurism and a nationally renowned honors program led by the 2010–2011 United States Professor of the Year. Learn more at columbiasc.edu or connect with @columbiakoala.