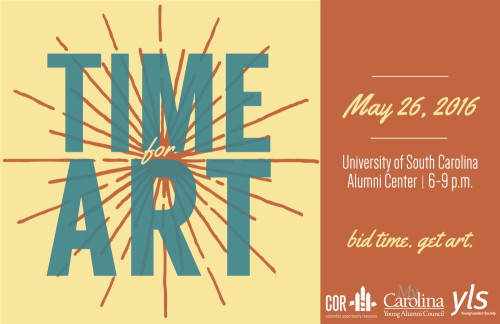 This is not your typical silent art auction. Beef up your art collection without breaking the bank by bidding your volunteer hours instead of your hard earned dollars. What better way to win unique, local art than by giving back to your community?
Start your Memorial Day weekend off right at Time for Art on Thursday, May 26 from 6 – 9 p.m. at the University of South Carolina Alumni Center.
During cocktail hour, you'll connect with local nonprofits and learn how to best spend your volunteer time to claim your prized piece of art.
Once the silent auction opens, all bets are off and the real fun begins. Winners will have one year to complete their volunteer hours and collect their art.
Make sure you stick around for the end of the night as we announce winners and artist awards.
How can you get involved?