There's always a fun event coming up on COR's calendar. COR hosts networking and social events throughout the year to help you continue to grow personally and professionally. In addition to our annual signature event Time for Art, we regularly host Table for Six, Activate, and Connect events. Volunteer opportunities are also ongoing, year round opportunities to be involved.

Table for Six- Adapting & Thriving with Lexington, SC
July 28 @ 6:00 pm
$25 – $35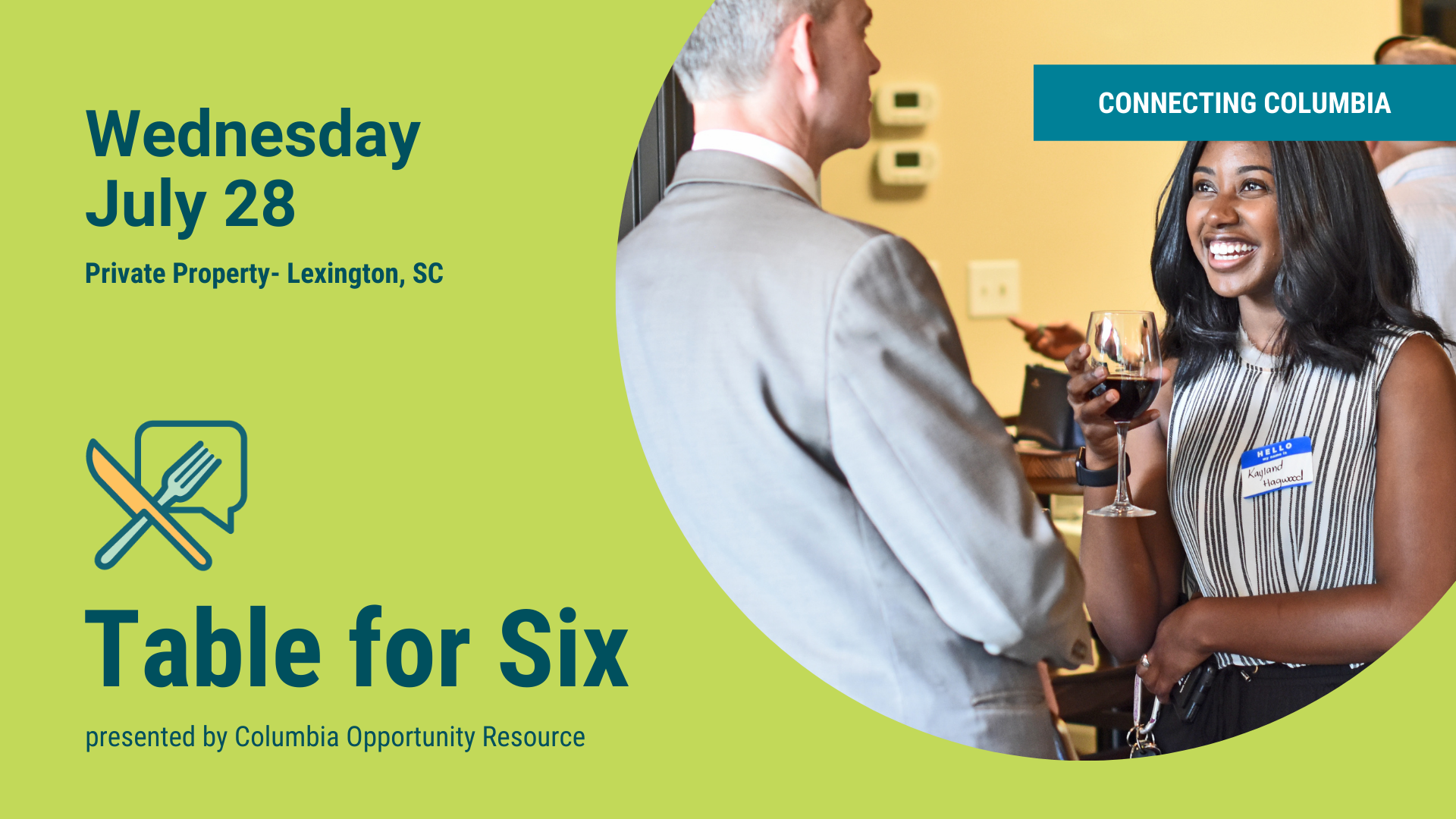 Join COR for an evening celebrating Lexington's local business community and engaging with the leaders behind its continued success.
About this event
Table for Six is a unique networking dinner that connects aspiring leaders with seasoned professionals in the community. Instead of the usual, stuffy networking event, Table for Six takes place over dinner to facilitate open and free conversation, and relationship building. The event will feature leaders from their respective fields who will host tables of six, where attendees will have the opportunity to engage in intimate conversation over dinner to learn more about the host, and their experience as a leader.
The COVID-19 pandemic challenged small businesses throughout the Midlands to adapt their business models and find new ways to fulfill their missions. This Table for Six event spotlights several business owners who successfully navigated the unique trials of the past year and celebrates the continued growth of small business in the Lexington area.
Table hosts include:
1. Trip Chalk – Exec Chef and Co-Owner of Private Property
2. Melissa Lindler – Director of the Office of Business Opportunities for the City of Columbia
3. Greg Little – Superintendent of Lexington School District One
4. Mark Rapp – ColaJazz
Additional table hosts will be announced soon.
Tickets are $25 for COR members and $35 for non-members. Ticket price includes an appetizer sampler, choice of one entrée, and one drink ticket for a glass of wine or a Private Property specialty cocktail.