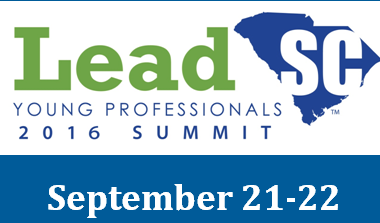 It is an annual conference led by the South Carolina Chamber of Commerce with the advice of a Young Professional Steering Committee made up of member companies. This year's Summit is being held September 21-22, 2016 at the Columbia Marriott. The goal of the LeadSC Young Professionals Summit is to educate and empower tomorrow's business leaders.
LeadSC YP Summit unites Young Professionals with top leadership throughout South Carolina in a dynamic, open environment that encourages personal, professional, and community development. The LeadSC vision is to encourage communication, motivation and foster meaningful relationships for a better South Carolina. View the agenda.
To participate in this year's event, register online today!