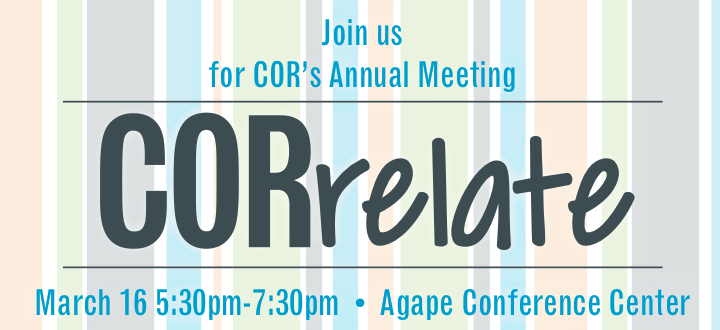 Founded in the belief that connectivity among businesses, government and educational institutions, community leaders and citizens leads to a prosperous, competitive and overall engaging place to call home, COR is pleased to bring everyone together for an evening to share how our members, our programs and events and our organization has furthered connected the Midlands region.
COR will demonstrate our impact by showcasing individuals and organizations that we've directly impacted in the following categories: leadership, service and fun.
COR will recognize our Member of the Year. Each month, an active and energetic COR member is chosen and highlighted for their dedication and commitment to Columbia. Before the event our member base will have the opportunity to review the past year's monthly members and choose whom they believe deserves the award of 2015 COR Member of the Year.
What does COR mean to Columbia? Come find out and learn how you can become a part of the movement creating a better community where you work, live and prosper!