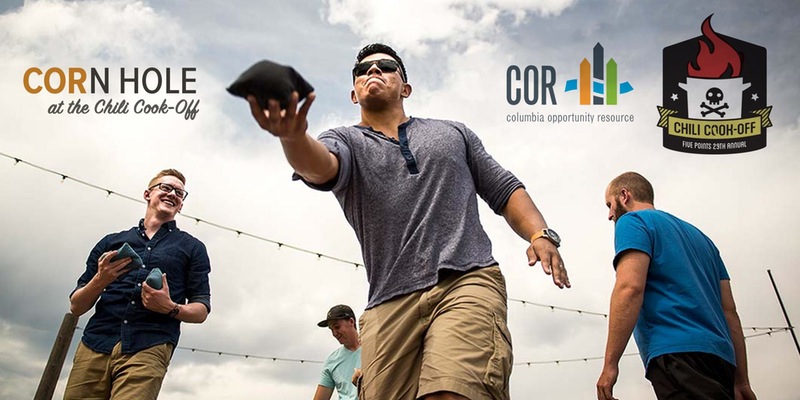 Five Points sure knows how to throw a party and the Chili Cook Off is no exception. Columbia Opporutnity Resource is proud to participate this year by hosting CORn Hole at the Cook Off!
Volunteer shifts are two hours long (we want you to try some of that delicious chili too!) and require nothing more than a competitive spirit to help set up games and cheer on participants.
Get involved in your community and give back at the same time by joining us for CORn Hole at the Cook Off! Learn more about the Chili Cook Off here.
Volunteers receive a free COR T-shirt (while supplies last)!