Like beer? Like people? Volunteer today!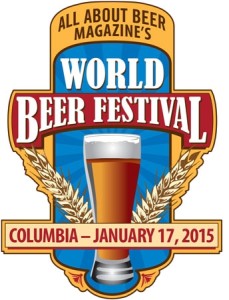 The World Beer Festival is back in Columbia on Saturday, January 17, 2015 and we are looking for you and 400 of your beer friends to serve as volunteers at the festival. Sign up to volunteer!
Why volunteer?
You'll help a good cause – a portion of the proceeds from the festival support  Columbia Opportunity Resource (COR).
You'll make new friends – work in a fun, friendly environment with great people.
You'll enjoy good beer – though you can't drink beer while working at the festival, volunteers are treated to a volunteer-only party after the event that includes sampling of beers from the festival, tasty food, and a raffle for lots of neat beer stuff.
What is the World Beer Festival?
The mission of the World Beer Festival is to educate the public about beer appreciation and beer quality. In addition, the festival is committed to fostering the growth of a positive local beer community.
The World Beer Festival will be hosted at the Columbia Metropolitan Convention Center on January 17 and will be in two sessions, an afternoon session from 12-4 p.m. and an evening session from 6-10 p.m. The festival is produced by All About Beer Magazine, the definitive source of information about craft beer.
The World Beer Festival features samples of hundreds of different beers from a variety of breweries from around the country and the world. There will also be food from an assortment of restaurants and bars and educational seminars by leading craft brewing industry insiders.
What do volunteers do?
Most volunteers serve as pourers during the festival, pouring samples for festival guests. Other volunteers will work at the entry gates, taking tickets and welcoming guests.
What is required?
You must be at least 21 years of age to volunteer. Volunteers are required to attend an hour-long training session the week before the event, and work at least one of the two festival sessions. Besides that, you just need to smile and enjoy!
Ready to volunteer? Sign up today!