Soda City Comic Con 
Dates Volunteers Needed: October 3 and 4, 2015
One of the coolest events in town this fall needs volunteers. The Soda City Comic Con needs a horde of volunteers to help put on a great event. If you're interest, go to the Soda City Comic Con Volunteer page and sign up to help! The event will take place October 3 and 4 the the Columbia Metropolitan Convention Center.
2015 Jam Room Music Festival Volunteer Opportunity
Date Volunteers Needed: October 3, 2015
Calling all food and music lovers! The Jam Room Music Festival needs our help filling the last couple of volunteer spots for their 2015 festival. From noon to 10pm on Saturday, October 3, hundreds will gather in the streets of downtown Columbia to enjoy live music, great food and refreshing craft beer. The day of the festival, volunteers who complete their shifts will get some munchies and eternal gratitude so join the fun and sign up to volunteer here!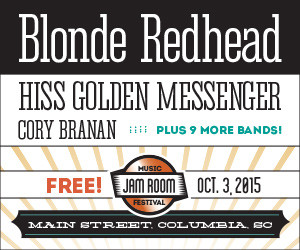 USC Entrepreneurship Conference Needs COR's Help
Date Volunteers Needed: October 3, 2015
The USC/Columbia Technology Incubator is partnering with the Leadership and Service Center to put on the best entrepreneurship conference USC students have ever seen. The Start Conference focuses on helping students take their ideas to the next level of execution while in the Columbia community. From shark tank style pitch competitions to community leader panel lunches, this conference is a great opportunity to engage our city's up and coming leaders. The USC/Columbia Technology Incubator has reached out to COR looking for anyone interested in volunteering to be a judge in the pitch competition. If you're interested, please contact [email protected] and she will pass along your information to the appropriate persons.
Volunteer at the SC State Fair!
Dates Volunteers Needed: October 14 – 25, 2015
For the first year in a while, the State Fair will be charging for parking, and has contracted out maintenance of the parking grounds to Lanier Parking Services. As the State Fair is a 100,000 person event, Lanier needs all the help they can get and COR has been tapped as a potential source of volunteers. If you are interested in participating, please email [email protected].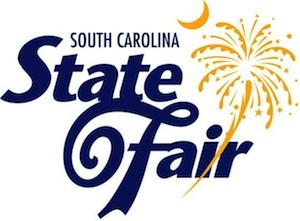 Keep the Midlands Beautiful – COR's Adopt-A-Highway Volunteer Opportunity
Date Volunteers Needed: November 14, 2015
As some of you may know, COR has adopted the stretch of road on Gervais Street between Assembly and Harden and we have scheduled pickups four times a year. The next pickup date is November 14, 2015. It's important to give back to the community that provides our organization and its members so much, so let's help it maintain the infrastructure which provides us the ability to actually get out there and experience our city.  By adopting one of the main thoroughfares in Columbia, COR is able to help beautify a very visible part of the city and let its citizens know what we're all about. Please email [email protected] if you're interested in joining the Volunteer Action Team on the pickup day to keep our city pretty!