Executive Committee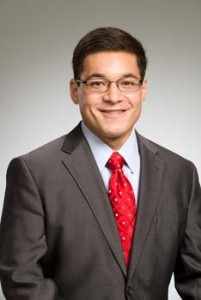 Andrew W. Saleeby, Chair | South Carolina Department of Revenue
Andrew W. Saleeby is a senior tax attorney with the South Carolina Department of Revenue's Office of General Counsel, where he helps develop, recommend, implement, and disseminate tax policies and procedures for the State of South Carolina.
Before joining the Department, Andrew was an attorney with a large South Carolina law firm where he assisted clients with tax, corporate, and economic development matters.  He has also performed corporate income tax audits for the South Carolina Department of Revenue.  Andrew is a CPA, and maintains memberships with the American Institute of Certified Public Accountants and the South Carolina Association of Certified Public Accountants.
Andrew received his LL.M. in Taxation from New York University School of Law, J.D. from the University of South Carolina School of Law,  MAcc from the University of South Carolina Moore School of Business, and B.S. from the University of South Carolina Upstate Johnson College of Business and Economics.
Raised in Irmo, Andrew is very familiar with the midlands and strives to use his professional skills to advance the community.  In addition to serving as Chair for COR, Andrew serves as treasurer of the Babcock Center, the Steering Committee for the United Way of the Midlands' Young Leader Society, the South Carolina Bar Association's Tax Law Section Council, and is a member of various service-based organizations throughout the midlands.  In his free time, Andrew enjoys cooking and spending time outdoors doing yard work, camping, hiking and mountain biking.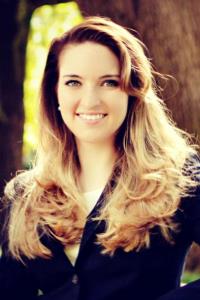 Laura Corder, Chair – Elect | South Carolina Department of Commerce
A graduate from the University of South Carolina's well respected Journalism and Mass Communication School with a major in Visual Communications and minor in Media Arts, Laura stumbled into entrepreneurship at a young age. As an undergraduate, she joined a co-ed professional business fraternity, Alpha Kappa Psi, where she met her business partner. This was a significant learning experience for Laura and led to her involvement with other small business development resources in Columbia.
Following graduation, Laura accepted the position as Marketing Communications Specialist for Palmetto Citizens Federal Credit Union where her responsibilities were to oversee the development of all print media marketing campaigns. With still the itch for entrepreneurship, Laura joined the USC Columbia Technology Incubator team as their new Director of Operations and Communications Manager. In this role, Laura presides over administrative and programmatic support for the Incubator's portfolio of companies while developing marketing strategies.
Laura also maintains her own outside marketing/brand development company, Envision Venture. She stays heavily involved with the Columbia business community though organizations like Columbia's Opportunity Resource (COR) and other professional events.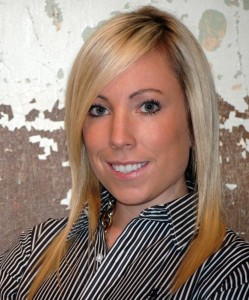 Amy Beth Franks, Treasurer | Five Points Association 
Amy Beth Franks was born in Summerville, South Carolina where she lived until leaving in 2005 to attend the University of South Carolina. During her time at USC, Amy Beth interned for the Five Points Association, the South Carolina State Senate and the Office of Governor Mark Sanford. Amy Beth graduated from USC in 2009, with a Bachelor's degree in Public Relations and Political Science.
Upon graduation, Amy Beth took a position in the Governors Office, working for the Mark Sanford Administration. Amy Beth worked in Office of Executive Policies and Programs, including Constituent Services and Correspondence, and Guardian Ad Litem offices during Sanford's term. Upon the election of Governor Nikki Haley, Amy Beth took a position in her administration and eventually left to become part of a four-person team charged with the creation of the Office of Inspector General.
Amy Beth stayed with the Governor until she was recruited by the Five Points Association to serve as the Deputy Director. She had the opportunity to serve the Five Points Association as the Deputy Director for two years until being promoted to the Executive Director position in May 2013.
Although Amy Beth was first introduced to the Five Points community as a student at USC, she has grown to love and cherish the community more than she did as a student. Amy Beth looks forward to seeing the community grow to reach its maximum potential. She has a core belief that bars, restaurants, retailers, local residents and city officials should be working in unison to help promote a healthy, fully functioning neighborhood ecosystem.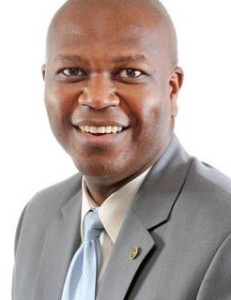 Murray Coleman, Secretary | United Way of the Midlands
Murray joined United Way of the Midlands in May 2014 in the role of Resource Development Division Director. In this role, he brings together people with the passion, expertise and resources needed to get things done and connects them with United Way to achieve mutual goals for our community: helping children succeed in school, keeping families financially stable and providing access to affordable health care for everyone. Murray is responsible for more than $2.8 million in annual funding to support United Way programs.
He has almost 15 years of experience in the fields of business development and relationship management and has worked for American Heart Association, Wellness Coalition America and Cydcor. He is an active Rotarian as well as a member of the United Way Young Leaders Society, Columbia Opportunity Resource, Co-Chair of the UNC Columbia Alumni Club, and a 2013 graduate of Leadership Lexington. Murray has also volunteered with the Palmetto Health Foundation, SC Mission: Midlands 2014, Palmetto Place Children's Shelter and Vital Connections.
A graduate of the University of North Carolina – Chapel Hill, Murray is a self-proclaimed 'Gamecock by birth, Tar Heel by the Grace of God.' Murray resides in NE Columbia and enjoys anything 80s, road trips with his son, Garner, and working with others to improve the Midlands community.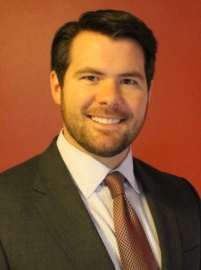 Chris Zimmer, Immediate Past Chair | BB&T
In addition to serving on the board of directors for Columbia Opportunity Resource, Chris is the Commercial Credit Leader for BB&T of South Carolina.  In this role he manages all commercial credit administration matters and processes within the state of South Carolina.  Based in Winston-Salem, N.C., BB&T operates 2,137 financial centers in 15 states and Washington, D.C.
As a graduate of the University of South Carolina's Moore School of Business, Chris began his banking career in 2006 within BB&T's Leadership Development Program.  After holding a number of roles in multiple states with BB&T, he knew he wanted to make Columbia his home and made the move back to Columbia in 2007.  Chris also serves on the board of The Family Shelter and sits on the Moore School of Business Young Alumni Board.  He is a member of the United Way's Young Leader's Society and a graduate of Leadership Columbia, Blueprint for Leadership, and the FBI Citizens Academy.
Chris and his wife Alley live in Chapin with their two daughters Anna and Claire and their dog Roo.
Directors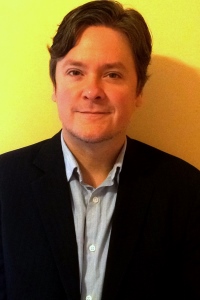 Dave Britt | Rosewood Merchants Association
Dave is a long time Columbia resident and graduate form the University of South Carolina. He has been, and continues to be, a hard working proponent for developing the city's cultural assets. This work has been done through many of his entrepreneurial enterprises such as All In Entertainment which promoted successful national show throughout the southeast, Headliners MainStage in the Vista and The White Mule, a popular music venue and restaurant on Main St.
After selling interests in his personal businesses he went on to become the lead event planner on many of Columbia's largest festivals including The Rosewood Crawfish Festival, The River Rocks Festival, Viva La Vista and has worked in partnership with many others.
Currently Dave serves as the Executive Director for the Greater Rosewood Merchants Association. Along with Introducing new events to the area such as The Rosewood Night Market and new public safety initiatives he continues to grow and improve the Rosewood Crawfish Festival. He feels strongly that the Rosewood area is a great asset to the city and wants to make sure that the voice of the community is heard as the city continues on its path of rapid growth and development.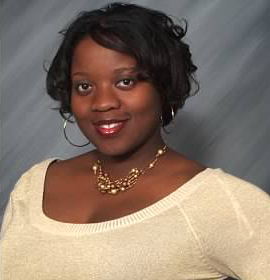 Tanisha Nicole Brown | Midlands Technical College 
Tanisha was born and raised in Columbia. At an early age, she displayed artistic talent and expressed a desire to be in the entertainment industry. From chorus and acting to producing television and coordinating live events, she has done it all. She describes herself as a solution based individual: a pro-active forecaster, problem-solver, networker and connector, who identifies weakness as an opportunity for improvement. As an artist with an entrepreneurial drive, she envisions not only the big picture, but the smaller steps necessary to make it a whole. She is a visionary and change agent.
She received her Associate of Arts from Midlands Technical College and her B.A. in Media Arts, from the University of South Carolina. She is extremely passionate about tourism, recreation, and therefore, economic growth within South Carolina; especially as it relates to Columbia's small businesses. She believes that youth are one of the largest drivers towards that growth and uses her position at Midlands Technical College and within her community to effect change and positive growth for and within students. She has consulted local businesses in a wide range of industries from fashion and beauty to law and health practices regarding branding, restructuring, social media and event planning.
Tanisha has served on the board of Columbia Style Week (now known as Columbia Fashion Week) and the Marketing Committee of City Center Partnership. She was, also, on the committee to establish the Alumni Association for Midlands Technical College. She has been a member of COR since 2011 and is excited to serve its board with other talented professionals. She is the co-lead for Time for Art, a local arts auction gala combined with COR's annual meeting at which attendees bid volunteer hours to benefit local non-profits. Tanisha is the mother of two young creatives, owner of Status Media & Entertainment/Intrigue, LLC, works as the Student Life Specialist at Midlands Technical College and acts as the College's COR liaison.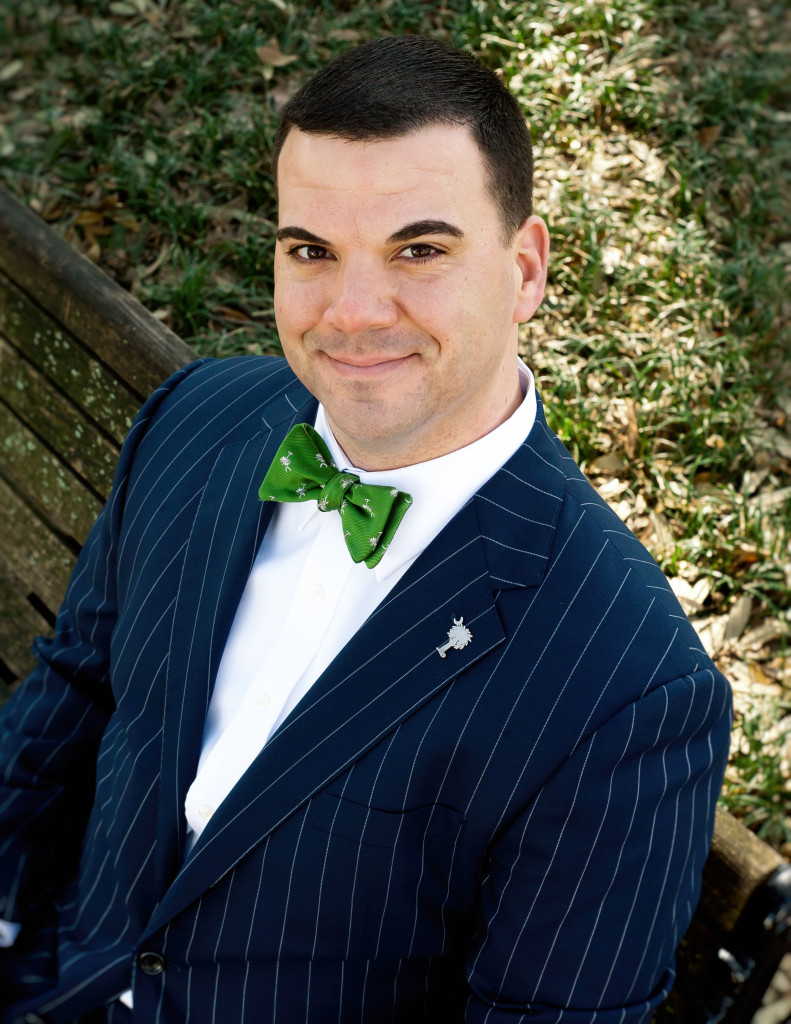 Kyle Caldwell | Staffmark
Kyle is a third generation veteran, a diehard Clemson fan and life-long native of the Midlands. He is a Recruiter for Staffmark, and has more than 10 years of successful experience in full life cycle Recruiting and Business Development.
Kyle received his B.S. in Business Management from Southern Wesleyan University, and has a Masters in Human Resource Development from Clemson University. He is most passionate about South Carolina's Military Community. Kyle serves on the planning committee for Operation Palmetto Employment, the statewide military employment initiative launched by Governor Haley in February 2014, and is the former Program Manager of the South Carolina National Guard's Employment Services Division. He understands the unique needs of hiring managers and military job seekers, and helps to make South Carolina the number one choice for both.
In addition to COR, Kyle serves on the board for Midlands Business and Education Alliance and Crossover Athletics. In his free time, Kyle enjoys being outdoors and checking out some of South Carolina's hiking trails.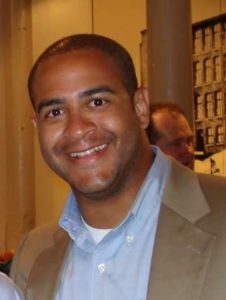 Kip Dillihay II | The KOD Group
Kip is a Columbia native, and proud Gamecock fan! Kip works as an economic development consultant having previously severed as the Manager of Economic Development for the LinkSC Alliance and Sumter Economic Development Board. Kip is extremely proud to be a South Carolinian and resident of Columbia and strives to ensure his professional skills are used to advance the community. Kip is currently participating Leadership South Carolina, and will be a member of the 2017 graduating class. Also, Kip recently completed the South Carolina Economic Developers Association "Institute" course.
Kip received his Bachelor of Science degree in Biology in 2004 from the University of South Carolina in Columbia, South Carolina. While at Carolina, Kip served as a representative of the University's Athletic Advisory and Retention Committees. Also, Kip was a Congressional Intern for Congressman Joe Wilson (R-SC) and Congressman James E. Clyburn (D-SC). Kip continued his educational pursuits as a member of the inaugural graduating class from the Charleston School of Law in Charleston, South Carolina, where he served as a member of the Moot Court Board and the Charleston Law Student Bar Association Senate. Kip also interned with Federal District Court Judge Henry Floyd in Spartanburg, South Carolina and attended the Summer Academy in International Commercial Arbitration (SAIICA) at Johannes Kepler Universität in Linz, Austria.
Upon graduation from Charleston Law in 2007, Kip accepted a position with Wolf Theiss, Rechtsanwälte/Attorneys-at-Law in Vienna, Austria, where he focused on Bi-lateral Investment Treaty Arbitration, Cross-Border Transactions and other forms of International Dispute Resolution.
In addition to COR, Kip serves on the board for the Zack & Rachael Clarkson Foundation, the Charlotte International Arbitration Society & the Committee for the Columbia Chapter of Ducks Unlimited.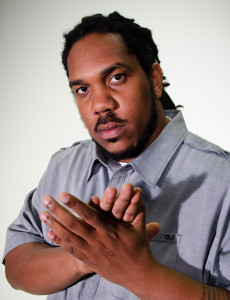 Darius "Czar" Johnson | Boom Room Music Studio
After finding years of success as a solo artist, FatRat Da Czar, whose real name is Darius Johnson, began recording at the Boom Room Music Studio in 2011. FatRat Da Czar has created music in Columbia for nearly a decade.  He cut his first demo at the ripe age of 16 and has since created a trilogy of popular albums titled "Da Cold War." He has used his experience and talent to pave the way for the next generation of musical artists in Columbia.
FatRat Da Czar is still creating new music and preforming at different events across the country, including a performance at South by Southwest in Austin, Texas.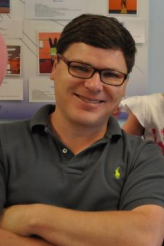 Trae Judy | Music Farm Productions
Trae Judy, Partner @ Music Farm Productions, started his concert promotions career in 2000, in Spartanburg SC. His first few years he worked as an independent concert promoter and production assistant for concerts and festivals around the South East. He also worked with the City of Spartanburg to help produce the cities public events including programming Barnet Park, the 6600 capacity amphitheater, while producing the July 4th festivities for 4 years. He also gained experience working for Fortune 500 businesses being contracted to produce and staff large scale conferences such as SAPs SAPPHIRE, 15,000 + attendees, which hosted private concerts featuring artists such as Sheryl Crow, Bon Jovi, and John Mayer.
In 2005, Trae joined All In Entertainment. The company based in Columbia and Charleston focused on the several club and theater markets in North Carolina and South Carolina. All In acted as the exclusive promoter for Amos Southend in Charlotte, owner/Talent Buyer of Headliners in Columbia, and the Music Farm in Charleston. All In also co-produced and booked the St Pattys Day Festival for the 5 points Association in Columbia for 7 years.
In 2007, All In took over ownership of the legendary Music Farm in Charleston S.C. and gave the 1850's building a 7 week facelift and deep cleaning. Reenergizing the 15 year old club for another historic run.
Eventually, All In changed its name to Music Farm Productions and began branding the Music Farm venue. Music Farm Productions now produces over 250 shows per year in multiple South East markets, ranging from Raleigh, NC down to St Pete, Florida. Music Farm also produces several festivals each year including the First Flush Festival in Charleston SC. Past artists have included Old Crow Medicine Show, Grace Potter and the Nocturnals, and the Avett Brothers.
In September of 2014, Trae along with his business partner Marshall Lowe, spearheaded the launch of the new Music Farm in Columbia. The 1950's renovated warehouse is a 1200 capacity room that will serve as a multiuse event facility and concert space.
Trae has lived in Columbia since 2011, having moved from Charleston SC. He followed his wife, a professor at the USC Medical School. They have a 3 yr old little girl named Ellison, who was the first to sign the wall backstage at the new Music Farm! Trae's favorite band…your favorite band.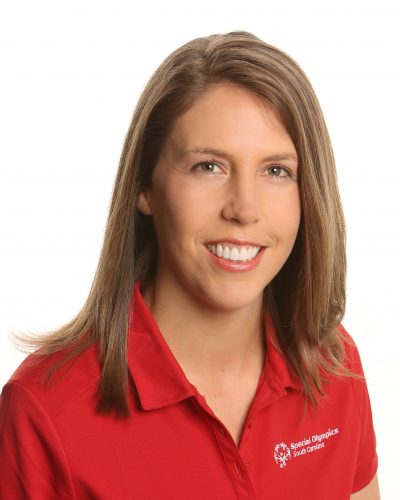 Devin Koop | Special Olympics of South Carolina
Devin is the Director of Donors Services and Stewardship at Special Olympics South Carolina. For over 10 years, she has maintained strong relationships with donors through a customer focused approach to gain donor loyalty in support of the over 25,000 Special Olympic athletes in South Carolina.
Originally from Tallahassee, FL, Devin has always been active in sports. She was awarded a volleyball scholarship and reached the NJCAA National Championship Tournament twice. She later attended Florida State University and received her B.A. in History.
Her introduction to Columbia began in the mid-90's when her older brother played football for the Gamecocks and the family would make the trip up from Florida to watch his games. This early introduction to the Midlands has given Devin a great perspective of the tremendous growth Columbia has experienced and excitement to be a part of the city's continued development.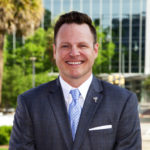 Jeff Lawler, Past Chair | NextHome Specialists

Jeff is a proud graduate of the College of Charleston with a B.A. in Corporate Communication. While at the College, Jeff joined the Kappa Alpha Order serving as Secretary, Vice-President and finishing his senior year as President. He was also very involved with the South Carolina Student Legislature for two years. Jeff was instrumental in passing two bills and served as a delegate on the Judiciary and Miscellaneous committees.
After college, he began his career at his family business 2nd Wind Heating & Air Conditioning. There he learned the many facets of the service industry including operations, marketing and development, community impact and IT project management. Enjoying the challenges of running their IT environment, Jeff earned his MCSE (Microsoft Certified Systems Engineer) certification to assist in 2nd Wind's technological development. Jeff has transitioned from his family business and is now working as a REALTOR with NextHome Specialists in their downtown office.
Jeff is a Columbia native that believes in the immense opportunity the Midlands has to offer. He is very passionate about the community, supporting and volunteering with many non-profit organizations across the Midlands. Jeff served as the Chair of Columbia Opportunity Resource in 2014 and continues to serve on the Executive Committee. Jeff is also an avid supporter of the preservation of Columbia's history and currently serves on the Advisory Board of Historic Columbia. He is also a graduate of the Leadership Columbia class of 2012.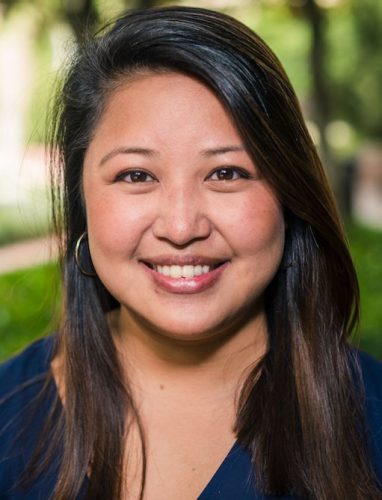 Lynn Luc | Free Times
Lynn is a native of Florence, South Carolina, but relocated to Columbia to attend the University of South Carolina. She graduated with a B.A. in Journalism and Mass Communications — Advertising and has called Columbia home ever since. Her past professional experiences include digital advertising, nonprofit marketing, community relations, and print media.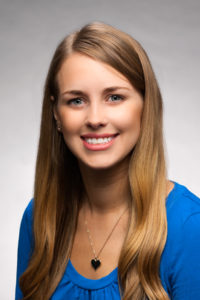 Lindsay Medlin | Bauknight, Pietras & Stormer, PA
Lindsay currently has four years' worth of experience in public accounting.  One of those years includes experience with a national public accounting firm.  Lindsay has completed audit engagements and accounting / financial reporting matters for companies primarily in the telecommunications, manufacturing, captive insurance and distribution industries.
Additionally, she also has experience related to employee benefit plan audit engagements as well as acquisition related due diligence engagements. Lindsay graduated from the University of South Carolina with her Bachelor of Science in Business Administration in 2011 and her Masters of Accountancy in 2012. While at USC, she was a member of Beta Alpha Psi National Accounting Honor Society.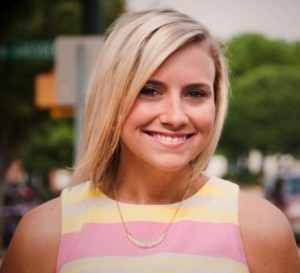 Stephanie Owens | Riggs Partners
Stephanie is a creative, results driven communications professional with a passion for the ever-changing world of marketing. Prior to joining Riggs Partners, Stephanie worked with the South Carolina State Fair team as the Marketing and Communications Director, she also spent 5 years working as an account executive at Post No Bills and Sage Creative Group.
Stephanie received a B.A. in Advertising from The University of South Carolina and currently serves on the board of directors for the American Advertising Federation (AAF) of the Midlands and is a member of United Way's Young Leadership Society (YLS).